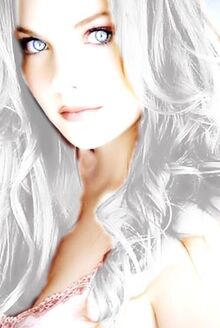 Tamra
Aliases

Tam

Gender

Female

Age

16

Skills

Shader

Parents
Siblings

Jacinda (twin sister)

Lover
Love interest
Friends
Source

Tamra is Jacinda's twin sister, and the daughter of Zara and Magnus. Tamra was thought not to have manifested a Draki form, but later becomes a rare Shader Draki.
Background
Edit
Tamra is a draki in human form. Being a few minutes younger than Jacinda, she has never manifested. Until Jacinda, her mother, Cassian, and herself were attacked by hunters. Many believed fear caused her to manifest.
Personality
Edit
Tamra is shown to be immature or selfish at times, although it is understood that she has her reasons behind her behavior. She was more friendly and out-going after she manifests.
Appearance
Edit
Tamra is known to look just like Jacinda in human form but when she manifests, her hair turns pale white and her skin is so pale she looks like fog itself.
Relationships
Edit
She has liked Cassian since childhood. She is jealous of Jacinda, her sister because she gets all the attention in their tribe. However, she is more friendly with her after she manifests.Eventually, Tamra falls in love with another draki named Deghan.