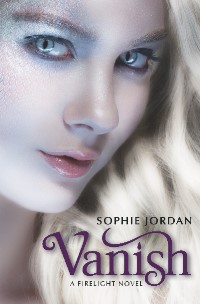 Vanish is a book by Sophie Jordan and the sequel to Firelight. It centers around Jacinda as she returns to her pride, after revealing her darkest secret to Will in order to save him. She is an outcast in her own pride. She runs into Cassian, the heir apparent to the pride who wants her, and sees her sister Tamra.
Characters
Edit
Jacinda has returned to her pride and can no longer be with Will, whose mind has been shaded. He can no longer remember the night when she had to leave, or why she had to leave.
Ad blocker interference detected!
Wikia is a free-to-use site that makes money from advertising. We have a modified experience for viewers using ad blockers

Wikia is not accessible if you've made further modifications. Remove the custom ad blocker rule(s) and the page will load as expected.